Welcome to the CMIC
Join us for lively tunes and great local food & drinks! The Celtic Music Centre is a not-for-profit society and a one-of-a-kind facility located in the tiny village of Judique, Cape Breton Island. The mission of the Celtic Music Interpretive Centre is to celebrate and foster the Celtic Music and Heritage of Cape Breton Island as a living tradition, through Archival Preservation, Education and Performance.
Designated the "Official Celtic Music Centre of Nova Scotia" and the Official Cultural Archives for the County of Inverness, the CMIC offers an in-depth look into the history, culture and music of Cape Breton Island in an authentic and lively atmosphere.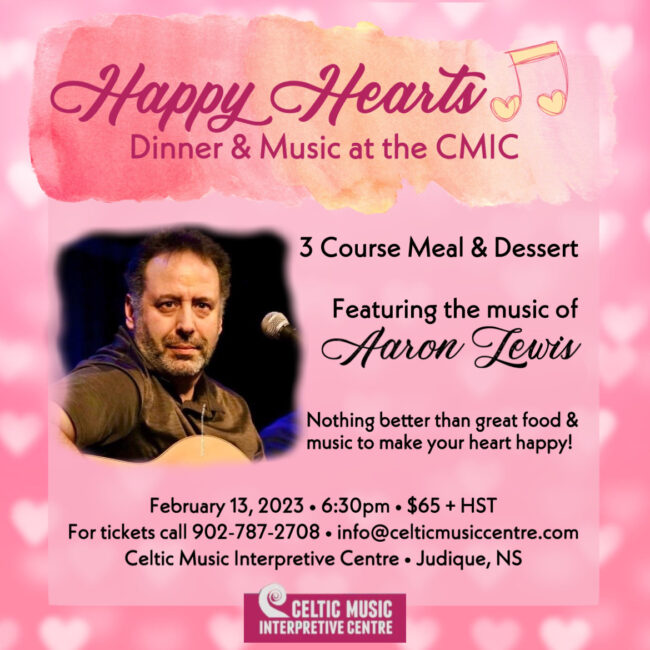 Upcoming Events
February 5 @ 2:00 pm
-
5:00 pm
Shelly Campbell
February 12 @ 2:00 pm
-
5:00 pm
Howie MacDonald & Mac Morin
February 13 @ 6:30 pm
-
10:00 pm
3-Course meal & dessert featuring the music of Aaron Lewis Nothing better than great food & music to make your heart happy!