Archives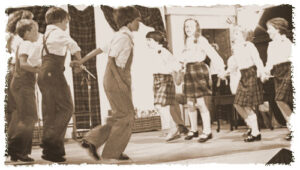 The CMIC Archives consists of items of traditional and innovative home-grown Celtic musicians and collectors of Cape Breton memorabilia. These collections reveal unique features of the music within the context of community and family. As we share information about the past lives of musicians, we also keep company with those who carry on the living tradition of music.
By collecting stories, tracing family connections, and recording community histories, our traditions as well as technical aspects of the music will be preserved for future generations. Musicians and enthusiastic followers will continue to enjoy the music that crisscrosses Scottish, Irish, Acadian, and Mi'kmaq heritages in Cape Breton.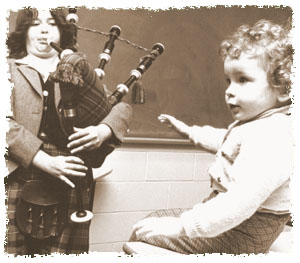 If you have a specific topic to research, please contact us in advance so we can have material prepared for your visit.
We are able to store documents, recordings, videos, photographs, letters, and many items of informational value, in a climate-controlled vault. Contact us if you have questions about making a donation of items to the archives or library.
Materials on Site
Archival materials at the Centre include audio Cassettes, Reel to Reels, CDs, 8-Tracks, 33, 45 and 78 Records, photographs, 8mm slides, VHS and DVD video and ephemera relating to the sound and sights of Cape Breton's Celtic music traditions. For instance, The Inverness County Audio Collection is an extensive resource of interviews with fiddlers, piano players, dancers, and other musicians and cultural figures.
PARTIAL list of Archival Holdings 
» Resource Library – Books, Magazines, Publications (PDF)
The Resource Library consists of Tune books, local History books, Music and Culture books, Family History books and commercial recordings which are available for visitors to listen to and read if they'd like to become familiar with a musician, a tune, to study features of the music or just spend time browsing our library.
For more information, please contact us at:
archives@celticmusiccentre.com or 902-787-2708