Transition of Leadership-Aug 2023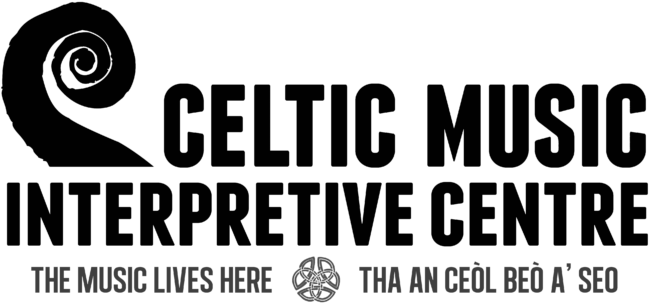 Judique, NS, – The Celtic Music Interpretive Centre (CMIC), a not-for-profit organization dedicated to celebrating and preserving the Celtic music and cultural heritage of Cape Breton Island, today announced a leadership transition as its Executive Director, Allan Dewar, has decided to step down from his position. The Board of Directors has accepted his resignation and commends him for his over ten years of unwavering dedication and valuable contributions to the organization. Throughout his tenure as Executive Director and in other capacities, Dewar remained focused on the mission of the CMIC. Under his leadership, the organization has positively impacted the lives of culture enthusiasts, tens of thousands of visitors, and youth throughout the community. The CMIC expresses sincere gratitude to him for his passion, vision, and efforts in driving positive change.
The Board of Directors is pleased to announce that, effective August 3, Board member Martha Campbell will step in to lead the CMIC's operations during this transitional period. As Interim Executive Director, Campbell brings with her a wealth of expertise through her most recent leadership role with Nova Scotia's Verschuren Centre for Sustainability, and in previous CEO roles with both Zutphen Contractors and Celtic Current.
Glenn Graham, CMIC Board Chair, is quoted as saying, "Martha's proven track record in driving success and positive organizational culture aligns perfectly with the Celtic Music Interpretive Centre's values and goals. With her careful guidance, together with the collective dedication of our talented and diverse board, and CMIC's committed and professional staff, we are confident that we will continue to make a meaningful impact in the community and beyond." Graham added, "The Board is committed to ensuring a smooth leadership transition, remains focused on CMIC's mission and vision, and is excited about the possibilities that lie ahead."
Says Campbell, "I am excited to take on this new role in an interim capacity. As a local resident and as a CMIC Board member, I have seen firsthand the value of the CMIC within our community, the memories it creates for both local residents and visitors, and the education and inspiration it provides to everyone. The CMIC is a treasure, and its growth and future need to be invested in and thoughtfully managed. I am honoured to be given the privilege of working on CMIC's bright future alongside this very talented team and Board."
The entire CMIC Board expresses heartfelt appreciation to its supporters, partners, and the community for their unwavering dedication, which motivates its Staff and Board to continuously foster the top notch cultural, educational, archival, and culinary experiences it is known for.
For further inquiries or interview requests, please contact:
Glenn Graham, Board Chair, Celtic Music Interpretive Centre
glenngrahammusic@gmail.com
902-880-2042
About the Celtic Music Interpretive Centre:
The Celtic Music Interpretive Centre is a not-for-profit society and a one-of-a-kind facility located in the tiny village of Judique, Cape Breton Island. The mission of the Celtic Music Interpretive Centre is to celebrate and foster the Celtic Music and Heritage of Cape Breton Island as a living tradition, through Archival Preservation, Education and Performance. Designated the Official Celtic Music Centre of Nova Scotia and the Cultural Archives for the County of Inverness, CMIC offers an in-depth look into the history, culture and music of Cape Breton Island.
For general information, including upcoming events, follow CMIC:
Instagram: https://www.instagram.com/celticmusiccentre/
Twitter: https://twitter.com/CapeBretonC
Facebook: https://www.facebook.com/celticmusiccentre/
YouTube: https://www.youtube.com/@CelticMusicCentre
 And visit: www.celticmusiccentre.com